Name: Gemma Jones
Job Title: Insurance Technician
Interesting Facts about Gemma:
I have completed a level 3 extended diploma in horse management.
I have also completed my BHS stage 1 exam in horse care and riding.
About Gemma
When I was studying my level 3 Diploma in Horse Management, I had to ride several horses from novice youngsters, an ex 2 star eventer to a British show jumper! I competed in a range of show jumping and dressage competitions as well which was really great experience.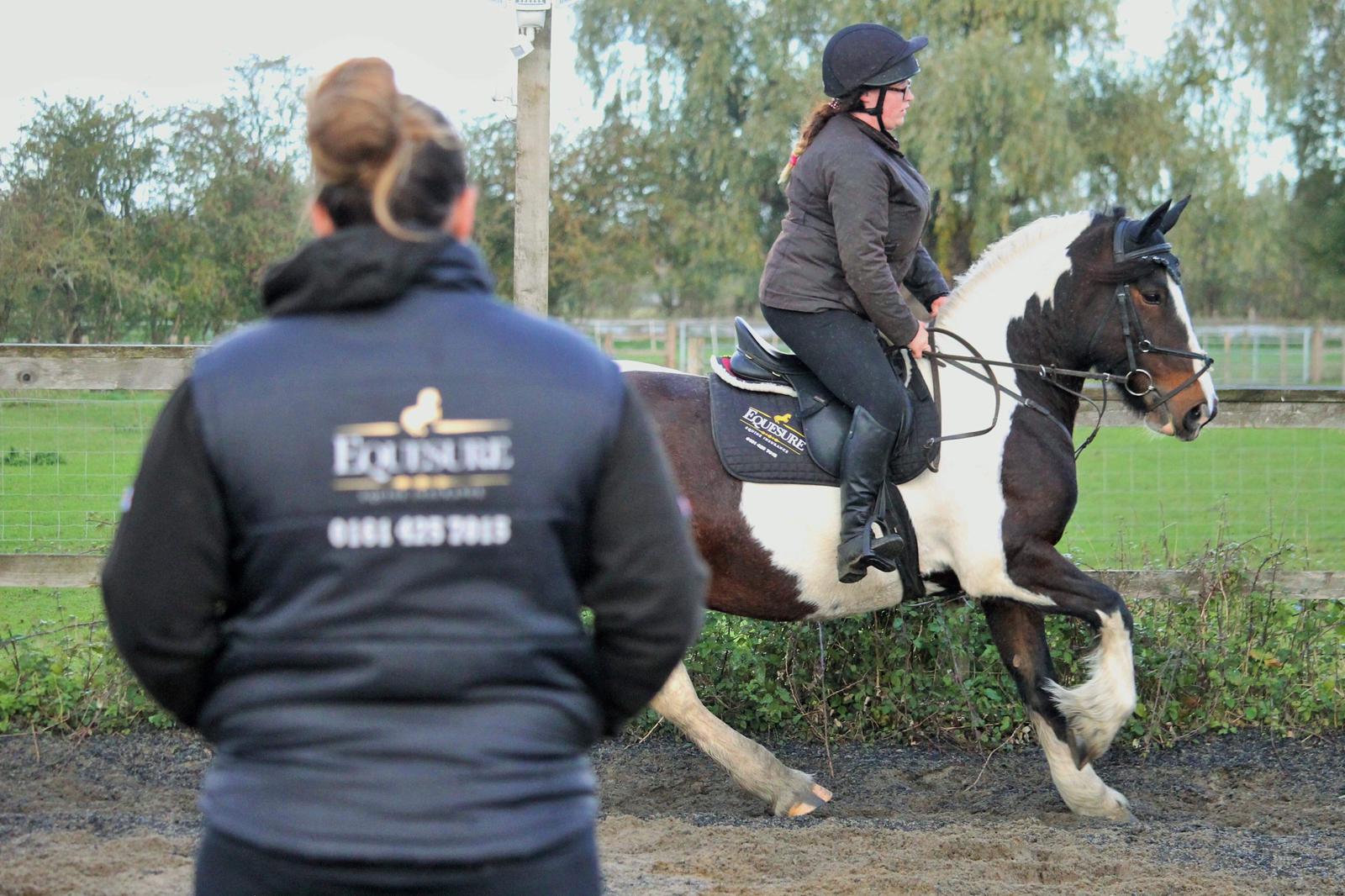 Gemma's Horse:
I've been riding Bobby-Jo since she was 4 years old and have owned her all of that time. When I got her as a 5 year old she had low mileage and didn't know much due to being passed around many homes. I have worked hard to get her to where she is now as she needed a one to one owner to build her confidence in humans again. We have improved our schooling, jumping, and we've enjoyed a couple of trips out competing in unaffiliated dressage. I am also working on building Bobby's confidence out hacking as I'd like to get her out more next year competing.
Bobby-Jo
Breed: Cob x Welsh
Height: 14.3 Hands
Gender: Mare
Age: 9 years
We asked Gemma…
What age did you start riding?
I have always been around horses since a young age as my family members had horses, I learned to ride on two Shetlands that my Grandad rescued from a home that treated them poorly.
Which disciplines do you take part in?
Bobby and I have been out a couple of times to dressage competitions, but after an injury to her fetlock joint when she was 5 years old, we had to take a step back whilst Bobby was on box rest for 8 weeks. I slowly brought her back into work slowly and steadily in order for her to build up muscle carefully.
Along with the advice from the vet we worked on plenty of road work and hacking as this was good for strengthening her up. Once her fitness and muscle mass was at a good level, we were then able to start lessons. We have been doing flatwork and jumping lessons on a regular basis and we're hoping to go out this year to clinics and competing.
Favourite part of your job?
I enjoy putting my horse knowledge to use not only in the field and stable but in the workplace in my day to day job, I enjoy pushing myself forward out of my comfort zone whilst learning new key skills. My equine enthusiast colleagues make Equesure a great place to work. 
Keep up to date with news and events by following our Facebook page.
Find out more about the policies we can offer: