Name: Sahara Gordon
Job Title: Insurance Technician
Interesting Facts about Sahara:
Advanced National Diploma Level 3 in Equine Management.
I helped deliver my horse into the world.
About Sahara
In December 2019 I started as an Insurance Technician, I have a very varied equine background, from working on both hunt and stud yards to working at riding schools and livery yards. I went to Lincoln College and studied in Equine Management. I also enjoy teaching lessons to all ages and abilities.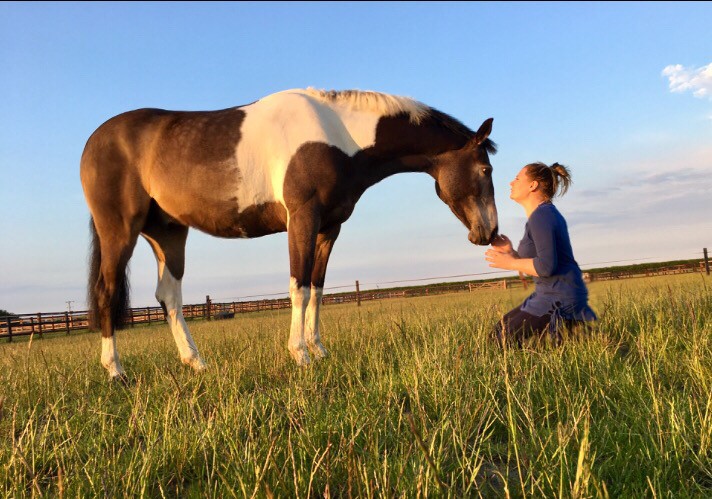 Sahara's Horse:
Brackenspa Ernest – Ernie (the fastest milkman in the west). He's a buckskin and white European Sports Horse. Ernie is 5 years old. He is proven very popular in the unaffiliated showing world, winning over 100 rosettes, sashes and trophies, definitely looking to register in 2020. Finally he very much a Diva with all the gear.
Brackenspa Ernest (Ernie)
Breed: buckskin and white European Sports Horse
Height: 15.2hh
Gender: Gelding
Age: 5 
We asked Sahara…
What age did you start riding?
I started riding when I was 4, I then went on to work on yards from the age of 12 years old and I recieved free lessons in return of my work. I baught my first horse Reuben who I adored at the age of 17 years old. He taught me a lot of things especially how to sit to a buck after many years of challenging me. This never put me off and I have always had horses ever since!
Favourite part of your job?
I love my job, this is because it allows me to be situated close to both my home and my horse. I enjoy the office based role and I'm still able to incorporate my horse experience into everyday situations. Everyone here shares the same passion of horses so we are like one big family. The opportunities to attend shows with the team is a lot of fun, meeting like-minded people and it's great to continue gaining experience!
Which disciplines do you take part in?
Dressage
Showing
Eventing (in the future)
Keep up to date with news and events by following our Facebook page
Find out more about the policies we can offer: