Name: Emma Maguire
Job Title: Insurance Technician
Interesting Facts about Emma:
I have 2 horses, Nemo and Albert
I am a trained dental nurse
I am a UKCC BS coach
About Emma…
I started in January as an insurance technician and I have been in the equine industry since I was 10 years old. I've taken to insurance like a duck to water. I previously worked at Competition centres and have been head girl for Matt Lanni for 2 years after concentrating on coaching junior riders from starting out to National championships, Hoys, Olympia and Hickstead finals. I have produced my own horses from breaking in and currently successfully competing up to 1.40 level BS.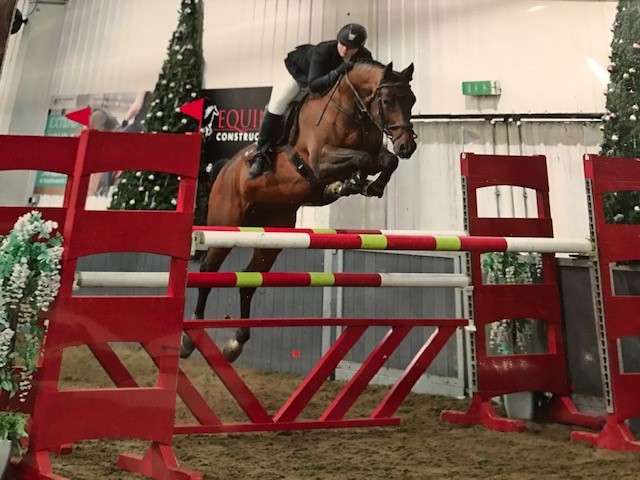 A little bit about her horses:
Nemo, I have owned since a 5yo and produced myself to 1.40 and hope to compete in more internationals this year and finals. I will also be trailing on Nemo for the Children on Horses Europeans with Sienna Lanni
Albert, I bought on my birthday in 2021 and he was meant to be sold but is proving to be rather special.
We asked Emma…
What age did you start riding?
I started riding when I was about 6 years old and was lucky enough to have my first pony when I was 10 and quickly started competing. I have competed in all disciplines, showing and show jumping were my favourite but I did compete at BD regionals and eventing but at 16 I got the bug for show jumping.
Which disciplines do you take part in?
Show jumping! I have competed in all disciplines but BS is definitely my passion.
Favourite part of your job?
After breaking my ankle 3 times and now having arthritis, I can no longer stay on my feet all day working on a yard like I used to, so this job being close to home, office based and still putting my horse experience to good use, is just perfect! Plus the opportunities to attend events with the team will be a lot of fun!