Name: Katie Taylor
Job Title: Process and Development Manager
Interesting Facts about Katie:
All three of her horses were bought for just £1 each!
She gets up at 3am each morning to do the horses before coming into work.
About Katie
Katie oversees the management of the Equesure team on a day to day basis and is the longest serving member of staff. Aside from her many years of experience within the insurance industry, she is also a keen rider with three of her own horses.
When it comes to horses, she has a habit of taking in those who need a little help and lots of TLC – she gives them a second chance at life when no one else will. Staff are usually greeted at work with an amusing story from Katie about something one of her naughty ponies has done the day before!
Katie's Horses:
Hector
Breed: Irish Draft x Thoroughbred
Height: 17.2 Hands
Gender: Gelding
Age: 26 years
Jazz
Breed: Welsh Section D
Height: 14.3 Hands
Gender: Mare
Age: 22 years
Domino
Breed: Irish Sport Horse
Height: 14.2 Hands
Gender: Gelding
Age: 17 years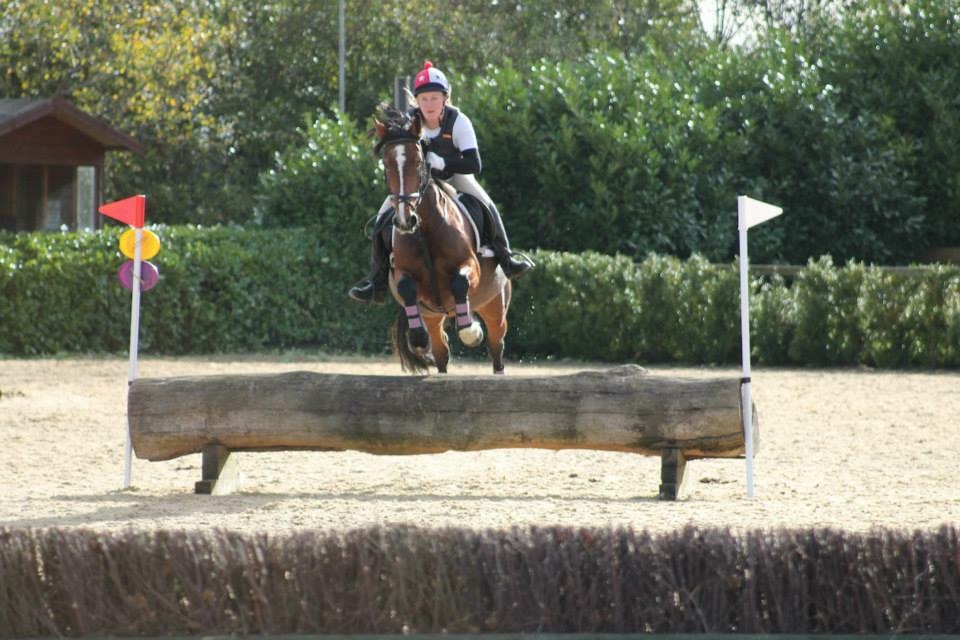 We asked Katie…
What age did you start riding?
I started riding between 4 and 5 years old, I knew horses would play a major part in my life as my dad was and still is very much into horse racing, my love for this beautiful creature just grew from there.
Which disciplines do you take part in?
I love Showjumping with Jazz, she is a crazy little mare at times but has so much energy and bravery that in the ring, she always gives a great round.
Domino is more suited to Dressage, it's a quieter activity. Anything too adrenaline filled will have him more often than not trying to throw you off outside of the ring - he's such a naughty pony!
We also like attending sponsored rides, it feels great doing something you love for charity but it's also a great social event.
Hector, being retired, enjoys a steadier pace of life and does what all horses do best - eat grass!
Favourite part of your job?
The best thing about working for Equesure is being a part of such a wonderful, like-minded team - and of course being able to talk about horses all day!
Keep up to date with news and events by following our Facebook page.
Find out more about the policies we can offer: