Name: Pippa Sharman
Job Title: Insurance Technician
Interesting Facts about Pippa:   
Extended Diploma in Animal Management
Regularly ride a horse who has competed at the Royal International Horse
I am also an equine photographer who has attended many events including showing, showjumping, dressage and cross country
About Pippa
I have always had a passion for horses since I was a little girl. I am now lucky enough to ride a county level show horse for my friend.
I have previously worked as a freelance groom on a dressage yard. I also accompany my friend to events throughout the year with her show horses and I have learned a lot about the showing world which I now share an interest in. 
Pippa's Horse:
I have been riding Lily who belongs to my friend for around four years on and off and I have recently been given the opportunity to loan Lily and even compete her in the future.
Lily is an Irish Sports Horse who came over from Ireland as a yearling before being purchased by my friend as an unbroken four year old.
My friend has worked hard with Lily to make her in to the county level show horse she is today and she is now a pleasure to do in all ways.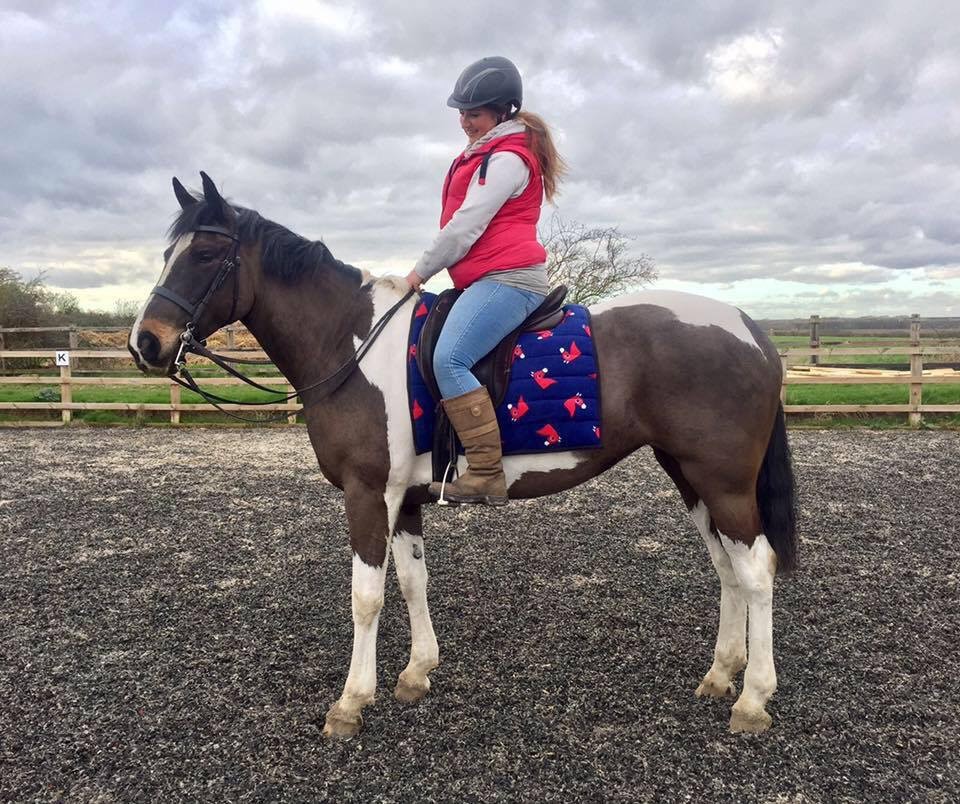 Peckham Springs (Lily)

 
Breed: Irish Sports Horse 
Height: 15.2hh
Gender: Mare 
Age: 11 
We asked Pippa…
What age did you start riding?
I started having riding lessons when I was 11 years old but I was not able to have them regularly due to the costs involved. I found myself back in the saddle at around 16 years old when I was able to work for pocket money towards the share of a horse. 
Favourite part of your job?
I love working for equesure because I'm working in a role where I often talk about my passion - horses; and who doesn't love to talk about horses all day? I'm part of a great team.
I enjoy speaking with a range of people on a daily basis and when we can provide a competitive quote with all of the services of which our client requires it gives me a real sense of achievement and I get a buzz from knowing I have helped someone gain both peace of mind and often a saving on their previous premium.
Keep up to date with news and events by following our Facebook page.
Find out more about the policies we can offer: