Wednesday 19th June – Sunday 23rd June 2019
All England Jumping Showground, Hickstead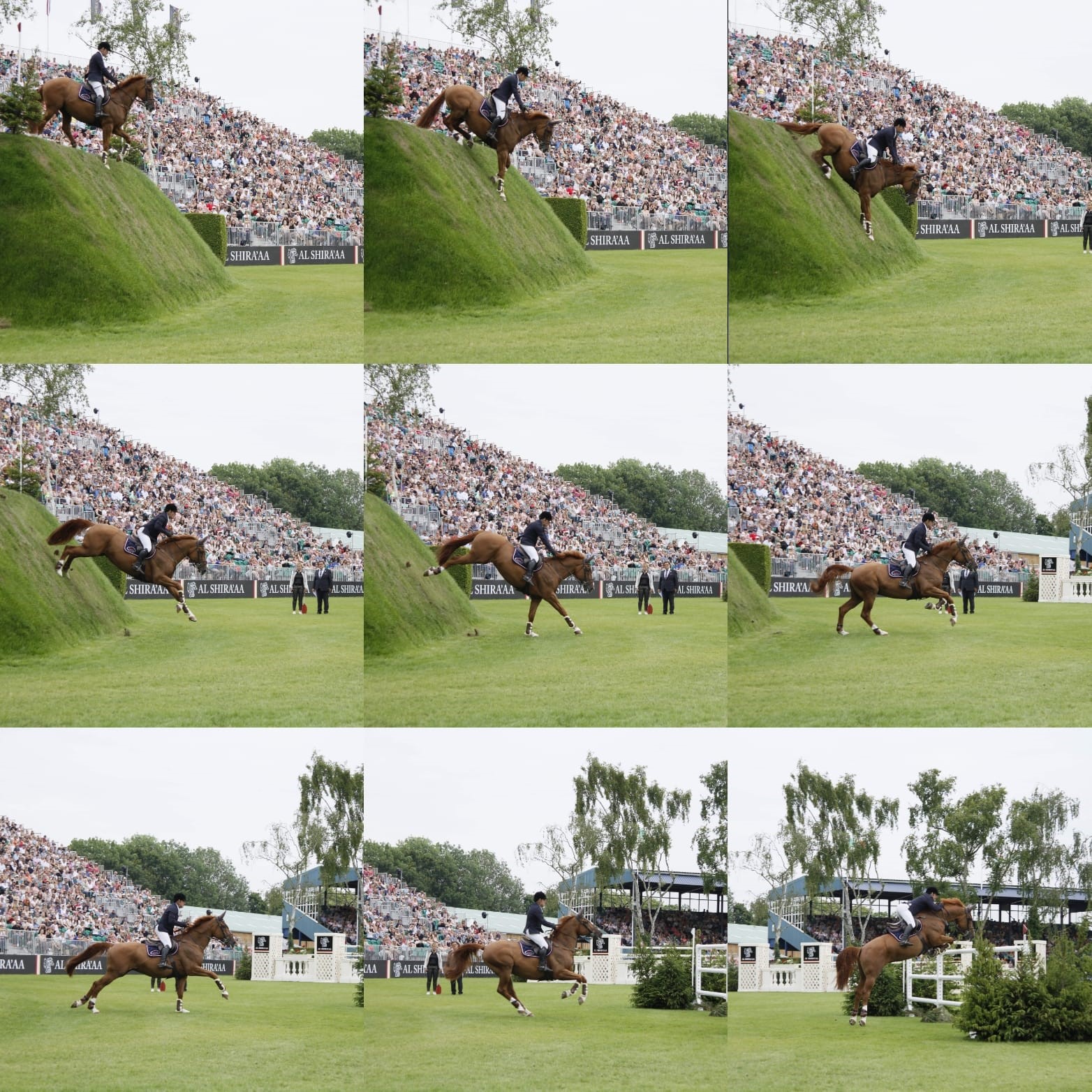 The Hickstead Derby Meet was an exceptional event for Equesure to attend and exhibit at, so much so that we're already starting to plan for next year! The Equesure team were in high spirits and took everything in their stride. Our select team of experts consisted of Rosie Barber, Pippa Sharman and Kearnie Reed – our Insurance Technicians, Alexandra Higgins – our Marketing executive, Toby Wilde – who manages our underwriting team and Maurice Gosney, who oversees Equesure's operation.
The backdrop to the event couldn't have been better; set in stunning grounds, beautiful horses being schooled in immaculately kept arenas and the sun (most of the time!) beating down on their backs. It certainly made for captivating watching with both Maurice and Toby commenting on how immaculately the horses were turned out and the bravery of riders' taking part. Speaking of the riders, this event tears down age stereotypes and caters for riders young and old – the winner of the intimidating Derby Class on Sunday was just 19 years old!
It's great to see the volume of young riders attending and competing in these shows, ensuring that the equine community thrives for generations to come. We thoroughly enjoyed chatting to them and hearing all about our shared passion and can't wait to meet some more of you at our next event.
Our Equesure goodie bags, complete with free hoof picks, went down extremely well with attendees who were keen to stop and chat. Whether the discussion was about their horses or their insurance requirements our knowledgeable team were on hand to answer any queries. Those of you who purchased a policy on the day also received a FREE Equesure Saddle Cloth – keep an eye out at our next event to see how you can get one!
Always up for a giveaway, we were promoting the event through our social media channels in the run up to – and during – the Derby. We hosted a competition for one lucky entrant to win an equine first aid and treat hamper! As the event is over, we're pleased to announce that the lucky winner has been announced on our Facebook page – congratulations to Jane, we hope the first aid kit and hamper come in handy!
Finally, a highlight for the team was witnessing the professional and celebrity polo matches on the Saturday evening after the jumping had finished. Maurice Gosney commented "it was my first experience of such a showcase event and it was great fun to watch, it looked a lot harder for the riders and horses than I had anticipated, but some exceptional displays of riding and control make this my most memorable moment".
All in all, we all felt that Equesure was received incredibly well as this event and look forward to future events at Hickstead.
Are you looking for horse insurance? We are equine insurance experts.
Request a quote from us today or call us on 0161 425 7015