Part 7: TNSSD The Shetland Pony Effect
It has become apparent to me that people rarely have just one Shetland pony. I call this The Shetland Pony Effect.
My first encounter with the breed was when my sister decided she wanted a black Standard Shetland pony as a companion for her racehorse. After scouring the For Sale adverts, we found a three-year-old gelding for sale and, long story short, Melland Jackson Jive came home with us!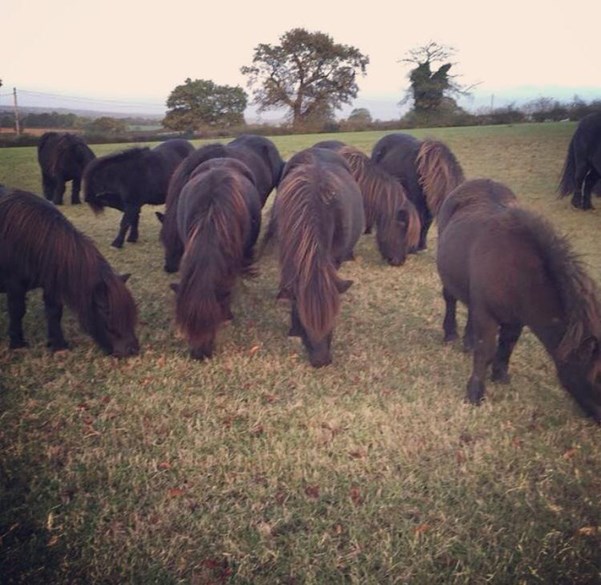 A herd of Shetlands from the Melland Stud
The following year we decided to show him, and the results were amazing: Best Gelding at Lincolnshire County and the winner of the gelding class at Great Yorkshire. Since I'm shorter than my sister and more into showing, I handled him in the ring and had so much fun. I was hooked!
I resisted getting my own Shetland pony for several years until the Melland Stud offered me Melland Queen of Scots, aka Diva, who arrived as mentioned in my first blog.