Many of us spent our childhood years dreaming of owning a pony, learning to ride or becoming the next Frankie Dettori. But the equestrian lifestyle is well known for its hefty price tag.
If your family were unable to foot the bill for horse riding lessons when you were younger, you might now be thinking of investing some hard-earned cash in learning to ride. Perhaps you did have lessons as a child but are considering getting back in the saddle?
So, what's stopping you? If you're over the age of 50, you might be wondering whether you're too old to ride a horse. Luckily, there's good news – the answer is 'probably not'. After all, Queen Elizabeth II was still seen riding at the grand old age of 93!
Age is just a number, and many equestrians say riding 'keeps them young'. Chances are, if you're reasonably fit and healthy, have adequate spare time to ride regularly and enough money to cover all the necessary expenses, then you're not too old – even if you're a total novice.
One of the key costs to consider is horse rider insurance. Riding is a sport – and like any other sport, it comes with a risk of accident or injury.
Equesure can arrange a policy to suit your individual requirements, whether you're a horse owner, regular rider or just someone who enjoys going out on the occasional hack.
Horses can be unpredictable, so it's vital to make sure you have suitable cover in place. Contact Equesure's equine insurance specialists for a quote today.
Tips for older riders
Do you want to get back into horse riding? Or is learning to ride still unticked on your bucket list? As long as you have good balance and the strength to use your hands, body and legs to give signals to your horse, there's no reason why you can't make your dream a reality.
Besides, being older may mean you're in a better financial position to have regular lessons or consider sharing, loaning or buying a horse. All of these are great options if you want to gain experience in caring for a horse or pony.
The British Equestrian Trade Association (BETA) revealed in 2019 that 3 million people in the UK enjoy horse riding. And it's easy to see why. Horse riding is a fun way to keep fit while enjoying all the advantages of the great outdoors.
There are health benefits too, from improved physical health to better core strength and co-ordination.
From a psychological perspective, both caring for your horse and going riding can help to relax you.
And when it comes to friendships, you're sure to forge some new ones – whether that's with the horses you ride or other equestrians at the stables or equine events.
Riding is a fantastic way to keep busy during later life and throughout your retirement years. Entering retirement is a big life event which sometimes leaves people feeling as though they've lost their identity.
When you're used to being out of the house at work every day, or at home looking after young children, it can be strange to have so much free time on your hands. It's important to plan what you're going to do with all these spare hours. Horse riding could be a wonderful new hobby to enjoy in your golden years.
Once you get started, riding regularly will help you maintain your confidence levels and keep your muscles and reactions in tip-top condition. A written timetable or schedule is a great way to help you to stick to your riding routine.
And when you're not riding, it's a good idea to take part in an exercise class that will help keep you supple, such as swimming or yoga.
As an older rider, it's vital to set yourself realistic goals, minimise risks where possible and listen to your body. And when you get home from hacking around the fields, a hot soak in the bath to soothe your aching muscles is always a great idea.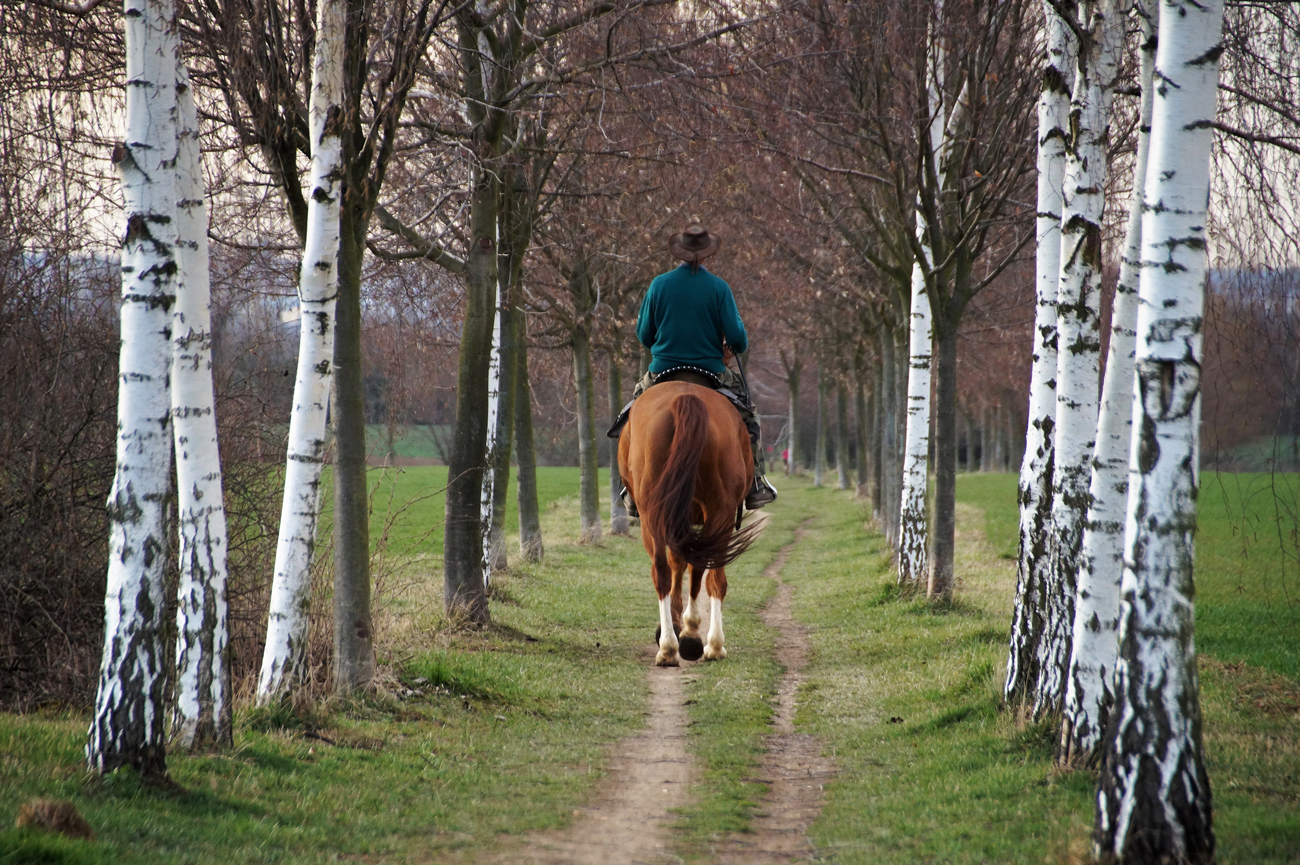 Find an owner willing to share their horse
If you want to see what it's like to own a horse but you're not quite ready to make a full-time commitment, you could consider sharing a horse.
Horse-sharing is an arrangement where the owner continues to look after and ride the horse in their current location, but the sharer can come and ride the horse for a certain number of hours or days each week.
In return, the sharer agrees to make a financial contribution and/or help the owner out with horse care duties. Everyone's a winner – the owner has help with giving the horse exercise, carrying out care duties and ownership costs.
The sharer can enjoy frequent opportunities to ride while learning more about how to look after an equine properly.
 According to Equine World UK, many owners looking to enter a horse-sharing agreement are willing to offer the sharer riding opportunities two to four times each week.
In return, they would be looking for about £100 per month, alongside a contribution to care duties such as mucking out, feeding and cleaning tack.
Thinking of buying a horse?
Remember, owning a horse is a big commitment, so you'll need to make sure you find the right one for you. Many factors come into play when choosing a horse, including your weight, height, level of fitness, riding ability and objectives for the future.
A horse that's suitable for quiet hacks at the weekend will not necessarily be a good choice if you're planning to compete in regular equestrian events.
Temperaments vary between mares, geldings and stallions. Mares are often calm, so they tend to be a good choice for beginners.
Geldings can also be a good choice. But just like humans, all horses are different ­– so it's important to do your research.
If you're not ready to buy a horse, you could consider entering into a loan agreement. This is an arrangement where you will take full responsibility to look after the horse for a timescale agreed with the current owner.
This is a less permanent option, but still gives you the chance to find out what it's like to own a horse.
Before you commit to buying or loaning a horse, it's always advisable to attend a horse care course. This will help you gain a better understanding of how to care for your animal. After all, it's not all about the riding.
You have to be prepared to do daily jobs which are often physical, like mucking out, providing fresh food and water, grooming, changing rugs, checking the horse's field/living environment for hazards and arranging regular farrier appointments.
Once you've decided to buy or loan a horse, try browsing a website like Right Horse Right Home. This website is a good place to start as it allows you to filter by characteristics such as 'suitable for a novice' and 'suitable for light hacking only'.
Prospective horse owners should arrange a pre-purchase veterinary examination before committing to buy a horse. The vet will check the horse on your behalf to look for health issues or disorders.
Just bear in mind that they won't always be able to identify everything that might be wrong with the horse, and they can't give any guarantees in terms of long-term health.
When arranging horse insurance, companies will usually ask to see a copy of the report so it's essential that you arrange this consultation.  
Make sure you obtain a written agreement to buy or loan the horse, along with all relevant paperwork (equine passport, records of vaccinations, breed certificate). Don't forget to make the necessary transfer arrangements to minimise stress for all parties, including the horse.
They'll probably be unsettled for a few days or weeks as they get to know you and their new surroundings. Be patient and give them time to get used to their new home as you begin to build mutual trust and respect.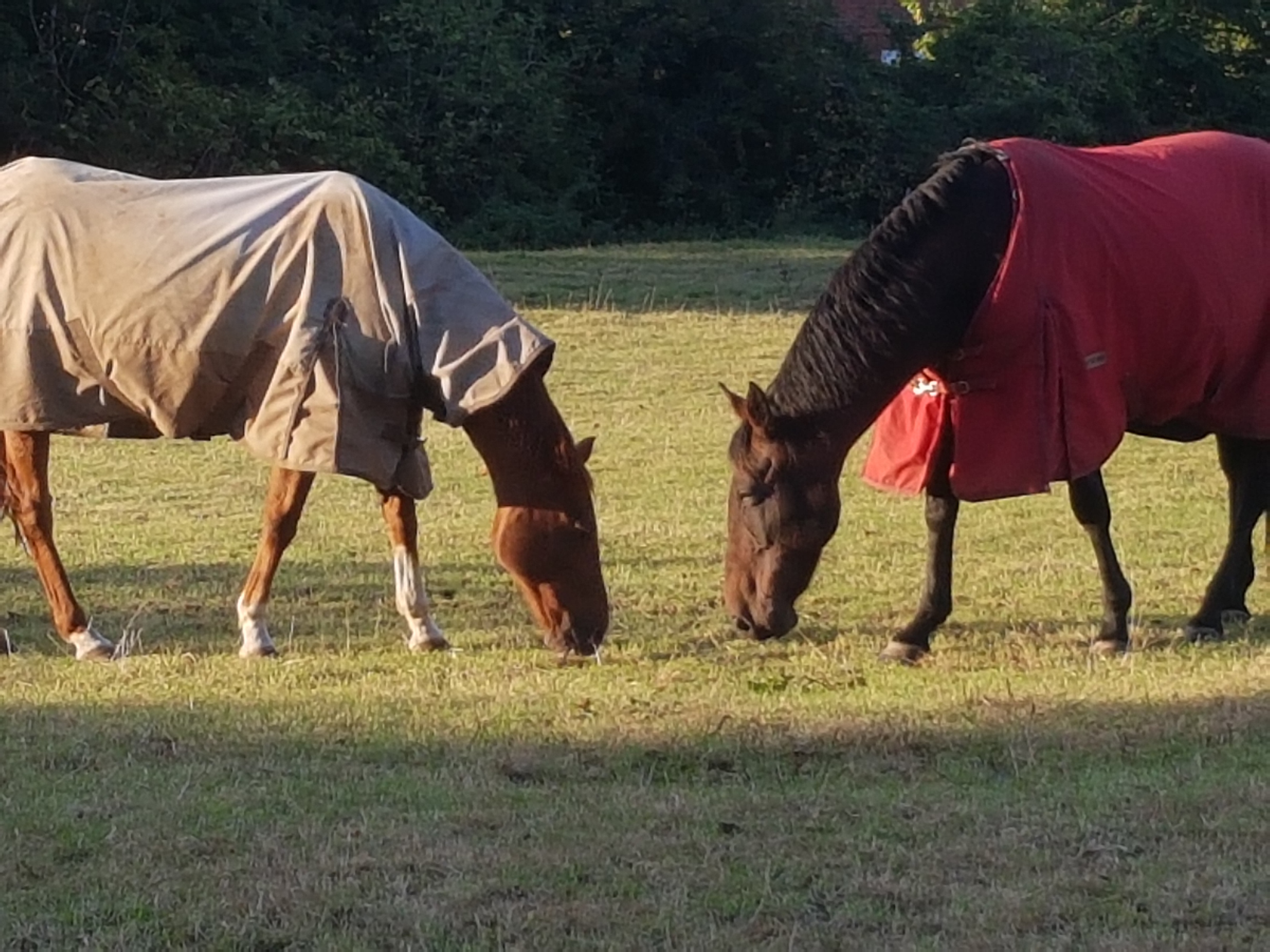 What equipment will I need for my first riding lesson?
The most important thing to do is invest in a brand-new approved riding helmet. While many riding schools will have helmets you can borrow for your first few lessons, it's always better to have your own one that's been professionally fitted.
As well as ensuring comfort, this will help you to avoid head injuries in the event of a fall or when handling horses.
Also, you'll need to buy a pair of sturdy riding boots and comfortable riding clothing. If you want to avoid getting blisters on your hands, consider wearing gloves while you get used to holding the reins. Gloves are also a good option for riding in the autumn and winter months.
Where to go for help
If you've already started having lessons, your riding instructor should be able to answer your questions and provide any advice you might need.
If you're thinking of loaning or buying a horse, your instructor will also have a good idea of which type of horse would be most suitable for you.
Looking for online resources? Websites like Horse and Rider have answers to many of the most common horse riding questions.
Is 15 too old to start horse riding?
Definitely not! The majority of riding schools can accommodate riders of all ages. And there are plenty of reasons why horse riding is a great hobby for children and teenagers.
Once teenage riders are able to confidently walk, trot and canter, they will love the idea of going on riding holidays - a great way to make new friends and learn new skills to help them achieve their goals.
Can adults learn horse riding?
Absolutely. Your learning experience will probably look a little different than if you'd learnt to ride as a child though.  Take a look at Horse & Hound or the British Horse Society to find a riding school near you.
It's best to visit a few different centres so you can get a feel for the environment, meet the instructors and see some of the horses.
When booking a lesson, you'll need to give information on your weight, height and any past riding experience. This will help the school to match you to the most suitable horse and plan lessons to meet your needs.
How long does it take to become a good horse rider?
How long is a piece of string?! According to Overdale Equestrian Centre, a physically and mentally fit adult is likely to need around 10 private lessons to learn "the ability to walk, halt, trot, canter and steer in basic balance, understanding and control." And, this will probably take up to 10 weeks.
Dunton Stables agrees that learning to ride is dependent on your levels of fitness and coordination, as well as what you're aiming to achieve – some adults can master the rising trot in just four lessons while others take much longer.
Is riding a horse difficult?
It's certainly not easy. And it can be pretty physical - you'll need to improve your posture and put in plenty of effort if you want to get good at it.
Oh, and since you'll probably fall off more than once, you definitely need to arrange Horse Rider insurance before getting started.
To put things into perspective, trotting for an hour will see you burn off around 460 calories, whereas during a one-hour brisk walk you'll burn off between 250-300.
That should give you a good idea of just how strenuous riding can be! That said, once you've got the hang of it, it's definitely worth the effort.
After all, what could be better than being able to explore new places and keep your horse happy by going on a countryside hack?
Ready to start horse riding?
Booked your first lesson? Be sure to arrange horse rider insurance before you saddle up.
Equesure offers two adult rider policy types: Adult (ages 18-65) and AdultPlus.
When choosing a policy, you can select features and benefits to suit you, including public liability insurance, personal accident cover or dental treatment, tack cover and vet fees.
Finding the right horse rider insurance through Equesure is easy. Simply call our friendly and knowledgeable team or request a quote via the website.